Our brands

Baby Bottle Pop
Bad Monkey
Big League Chew
Bottle caps
Dubble bubble
Fini
Gobstopper
Great canadian meat
Juicy drop pop
La Petite Bretonne
Mike and Ike
Moritz icy squares
Morris National
Nerds
Pez
Planters
Push pop
Regal
Ring Pop
Rockets
Runts
Sweet tarts
Tootsie Roll
Zàini
Zero
In our community
Our community makes us better, and we try to return the favour. Our community is a pillar of our company, so it is important for us to be distributors of joy in every way we can.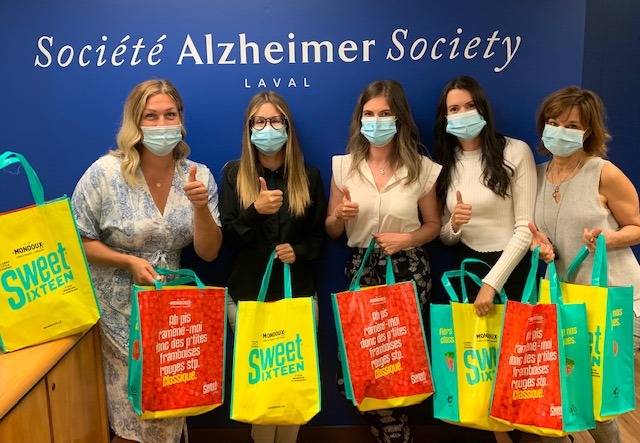 Alzheimer's: Our sweet cause
For the entire Mondoux family, being involved in supporting Alzheimer's organizations has a special meaning. Sadly, the wife of our beloved founder, Normand Mondoux, passed away from Alzheimer's in 2020. 
In the spirit of our mission as distributors of happiness, we have pledged our best efforts in extending our mission to this worthy cause which inspires us all.
With a mix of enthusiasm, commitment and nostalgia, we developed In July of 2021 our special partnership with Alzheimer Society Laval. In our own small way, we hope to offer a little sweetness for the soul.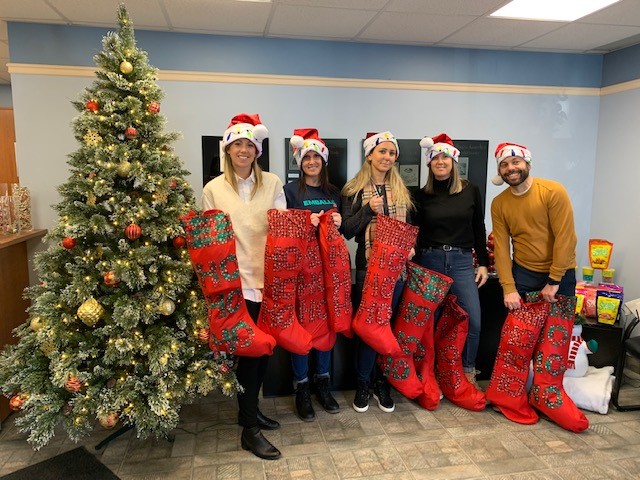 Our volunteer program
In the same spirit of sprinkling sweet magic along our way, we organized a volunteer program for our team members. The program gives all of our employees the equivalent of one full workday per year to take part in various activities of Alzheimer Society Laval, in response to the organization's current needs.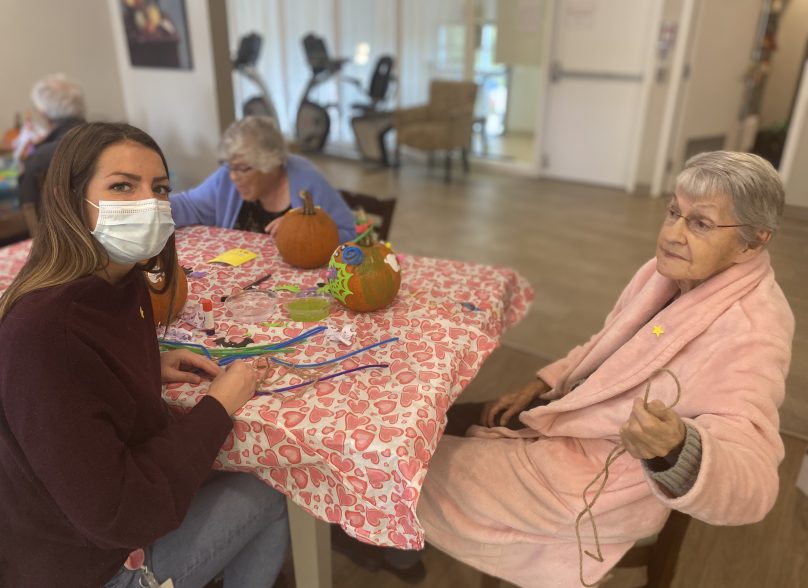 Sweet volunteer efforts
Since we began our relationship with Alzheimer Society Laval and established our volunteer program, we have taken part in many wonderful activities, such as decorating pumpkins for Halloween, preparing Christmas stockings for seniors at Maison Francesco Bellini and distributing bags of candies. More activities, including the corporate event Bal Nostalgique, with our company as the main partner, will come soon. 
It just goes to show that for us at Mondoux, community spirit is part of the package.

Confiserie Mondoux x Alzheimer Society
We've been supporting the Alzheimer Society of Laval for a long while. That's something we're proud of!
In the fall of 2022, Mondoux Confectionery had the great privilege of being the official sponsor of their annual charity ball. This major event raises funds to support people who are affected by Alzheimer's and to raise awareness among caregivers, healthcare professionals and the general public.
To mark Alzheimer's Awareness Month in January 2023, Mondoux Confectionery promised to donate $1 per item sold for one of our best-selling products, namely our Sweet and Sour Mix. The result was a donation in the amount of $25,000 directly to the foundation to help it pursue its vital mission.
It's our sweet and caring way to give back to the community, one bag of candies at a time.
Nostalgia Ball
The Nostalgia Ball is an annual event that attracts 300 or so members of the business community. Their prominent presence helps to support the 8700 citizens of Laval who have Alzheimer's disease and their caregivers.
This charity event is the Alzheimer Society of Laval's biggest source of funds. It allows the organization to continue to pursue its mission of helping people affected by the disease and raising awareness among the general public and healthcare professionals.
We feel privileged to be able to help people whose lives are directly or indirectly affected by Alzheimer's.

IG Wealth Management Walk for Alzheimer's
Mondoux Confectionery is proud to take part in the IG Wealth Management Walk for Alzheimer's for a second consecutive year.
As a partner of the Alzheimer's Society of Laval, our commitment to this event is meant as a gesture of solidarity with the 8700 citizens of Laval who are living with Alzheimer's or other neurocognitive conditions. In addition to collecting funds and distributing free candies to participants, we encourage all of our employees to walk along with us in support of a cause that is dear to our hearts.
Interested in a career with us?
Interested in selling our products?
Want to be a franchised distributor?
Become a Mondoux product retailer