Our brands

Baby Bottle Pop
Bad Monkey
Big League Chew
Bottle caps
Dubble bubble
Fini
Gobstopper
Great canadian meat
Juicy drop pop
La Petite Bretonne
Mike and Ike
Moritz icy squares
Morris National
Nerds
Pez
Planters
Push pop
Regal
Ring Pop
Rockets
Runts
Sweet tarts
Tootsie Roll
Zàini
Zero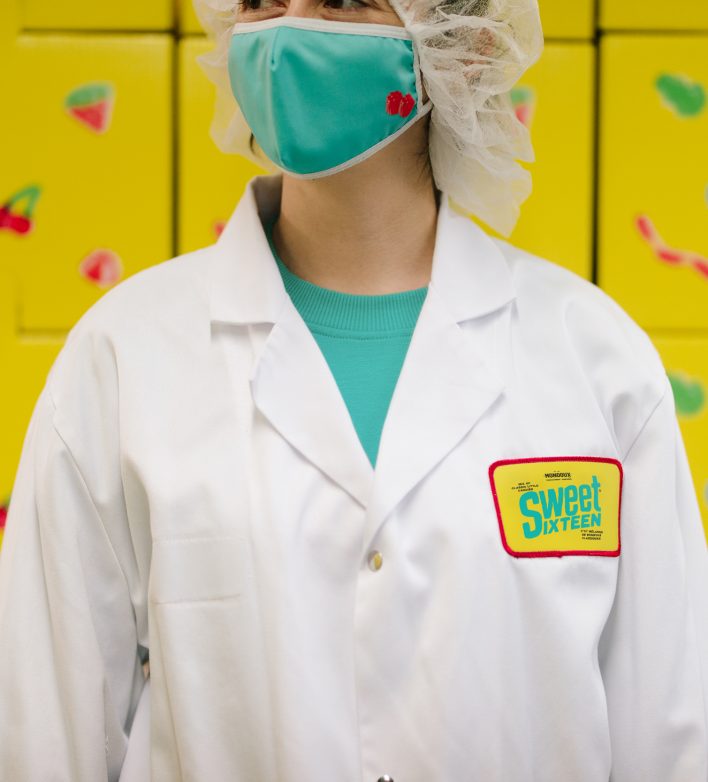 We believe in the power of collaboration, boldness and passion. Discover what unites us.
Family. Passion. Innovation.
Our mission
Our family is committed to creating, sharing and distributing moments of joy, one tasty bite at a time. For us, success is not an end point, but the beginning of something even bigger. We want our story to grow through the years. So we know it has to grow in people's hearts. 
Our vision
Our future is to be part of your future. To be the clear and ready choice for Canadian consumers and retailers who simply want the best candy experience. We want you to always impress you with our products' freshness, our excellent service and our team's sense of innovation.

Our values: sharing them makes them even better

Family
For over 50 years, we have been a close-knit community where everyone has a role to fulfill and contributes to the company's success.
Caring
Family means caring. At Mondoux, we respect and look out for one another. We are genuine and we show our true colours, because we know that they will always be welcomed. We embrace our differences as individuals, because they make us stronger as a group.
Trust
Confidence in yourself and your potential comes from within, but also from the environment and the people around you. We want each member of our team to trust that their environment is safe and caring, that they can ask for help and that they will receive the support they need.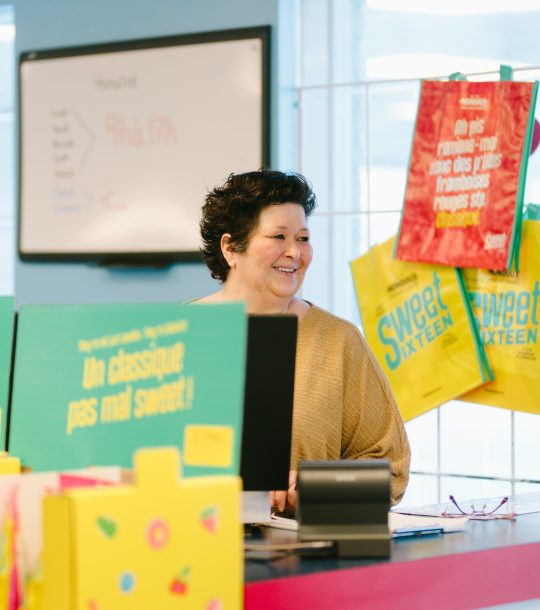 Passion
As you might guess, we're driven by passion: for our work, our products, our customers and our partners.
Commitment
We're not just pleased to be part of the Mondoux family, we're proud of it. Our work inspires pride and pride inspires our work. Pride makes us want to give it our best and become better every day, knowing that the company will give us its best in return.
Fun
Working in the candy business is never a chore. Every day at Mondoux starts and ends with a smile and in between, there's always room for fun. We choose our employees for their skills, of course, but we also value the enthusiasm they bring to the team.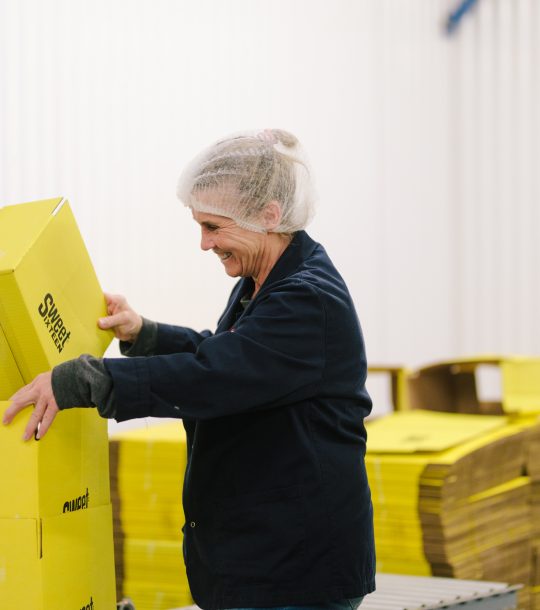 Personal growth
Our company's success stems from the efforts, courage and boldness of every individual among us.
Development
To truly honour our employees' talents, it's important for us to give them everything they need to succeed. We want every person to know their strengths and to apply, share, and even challenge them, so we can all reach new heights together.
Accountability
Making full use of one's talent requires full commitment. At Mondoux, individuals are responsible for their own development and that's how we all grow together. By respecting our commitments, being on board with team decisions and learning from our occasional mistakes, we help our co-workers be their best.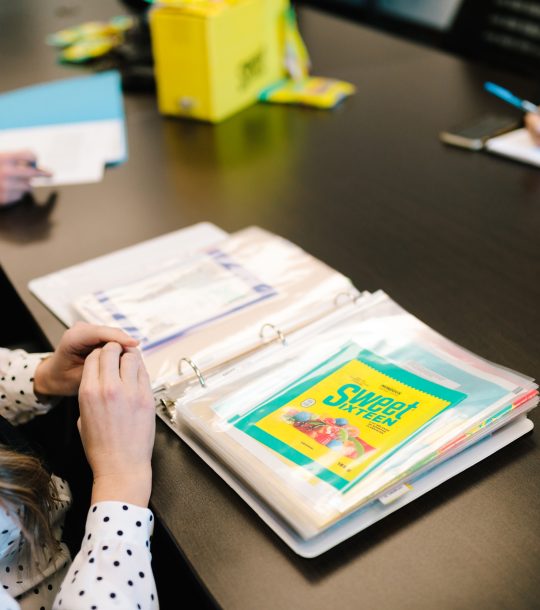 Innovation
We're not comfortable with the status quo. Innovation is in our DNA. We're constantly reinventing who we are, to always be the best at creating and distributing moments of happiness.
Creativity
To reinvent yourself, you need to be creative. Fortunately, creativity is an ingredient that Mondoux never lacks. We always make room for imagination. We're always open to sharing new ideas. When thinking people mingle, it drives us forward and often leads us outside the box.
Agility
Standing still? That's not our thing. Our candies must always be fresh and the same can be said for our spirit! We're always agile and never afraid of stepping out of our comfort zone to improve what we do, whether it's for our customers, our retailers large and small, or our colleagues.
In our community
Our community makes us better and we do our best to return the favour. Because the community is a pillar of our company, we believe in the importance of spreading joy in the community in every way possible.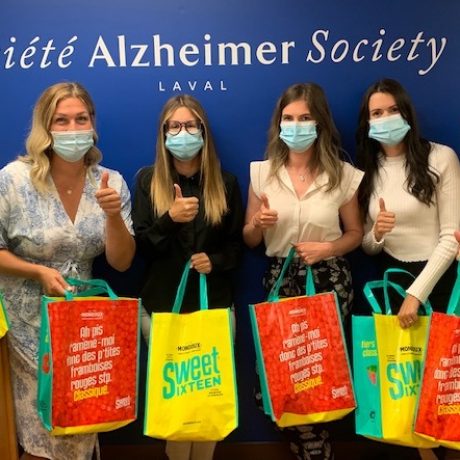 Our sweet cause
There are unforgettable people in our lives. Supporting Alzheimer's keeps their memory alive.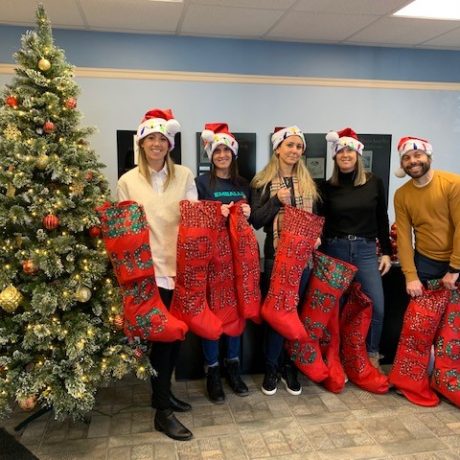 Our program
Our team puts great heart into its work. And we fully encourage them to open their heart to others.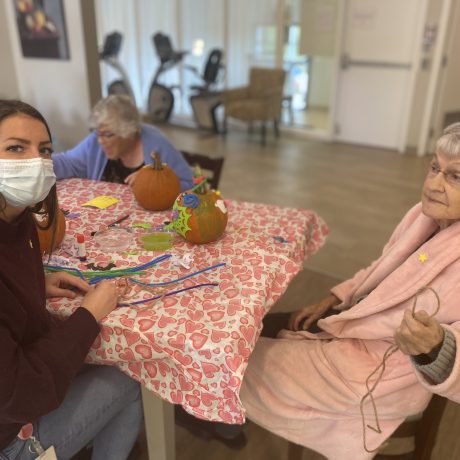 Our involvement
When there's an opportunity to donate our time, we love to say: "Let's do it!"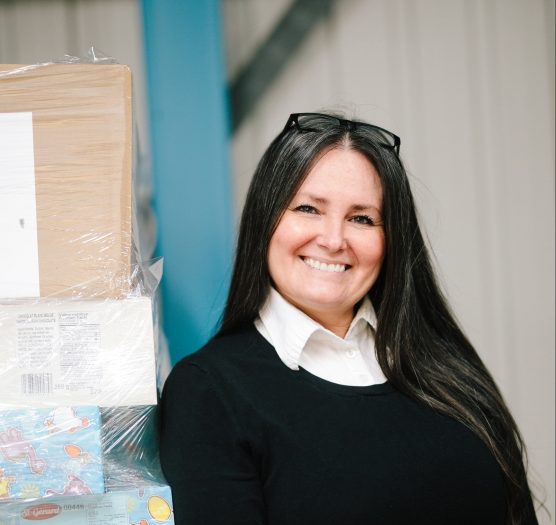 Annie
Sales and Production Coordinator
Take a steady stream of innovation, add a dynamic team and exciting challenges, and you have the recipe for sure-fire career advancement in the Mondoux Confectionery family!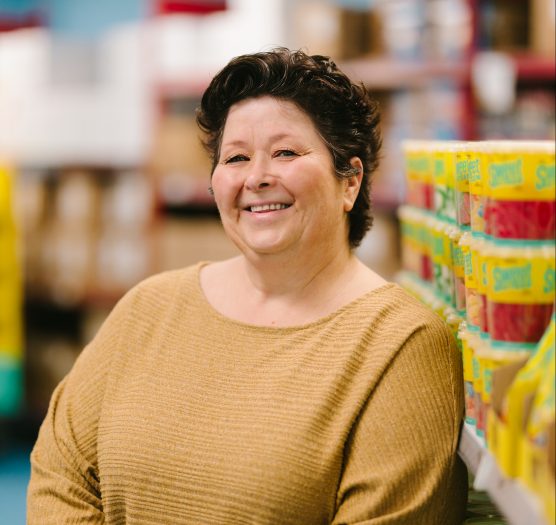 Line
Store Manager
It's a family company that listens to its employees and thrives on new challenges. I am proud to have been part of the team for more than 22 years.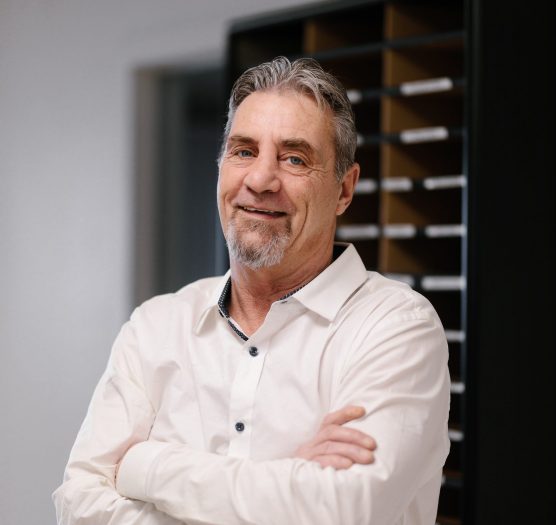 Pierre
Internal Sales Representative
It's been 25 years for me in the Mondoux family and I still feel as motivated as on day one. The team is great and the challenges are endless. There's never time to be bored!

Caroline
Quality Assurance Chief
Working for Mondoux Confectionery means expecting every day to be stimulating, motivating and fulfilling. Our sense of commitment and support and our team spirit make us feel like we're one big family.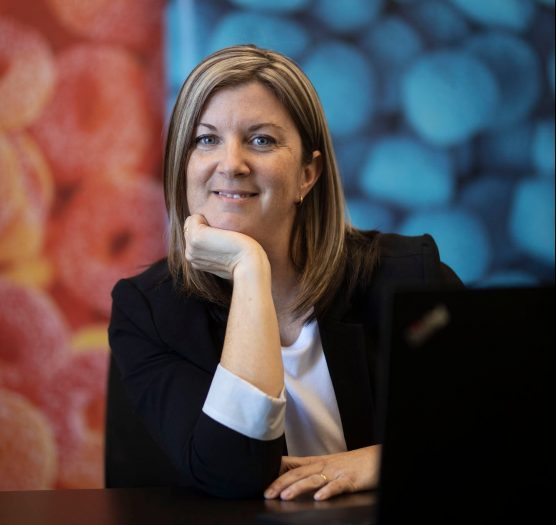 Karine
Key Account Manager
Working for Mondoux Confectionery means coming to work every morning knowing that you'll be with your second family, among good people who are committed to your professional well-being and your health and happiness.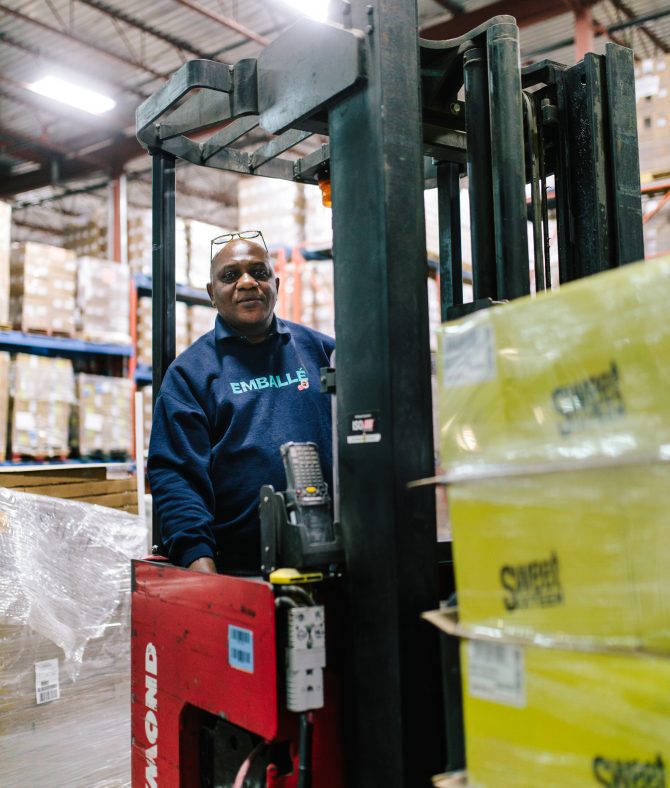 Would you like to join the family?
Come and blend your colours with ours and get ready for an exciting future.
Interested in a career with us?
Interested in selling our products?
Become a Mondoux product retailer