Our brands

Baby Bottle Pop
Bad Monkey
Big League Chew
Bottle caps
Dubble bubble
Fini
Gobstopper
Great canadian meat
Juicy drop pop
La Petite Bretonne
Mike and Ike
Moritz icy squares
Morris National
Nerds
Pez
Planters
Push pop
Regal
Ring Pop
Rockets
Runts
Sweet tarts
Tootsie Roll
Zàini
Zero
Become a franchised
distributor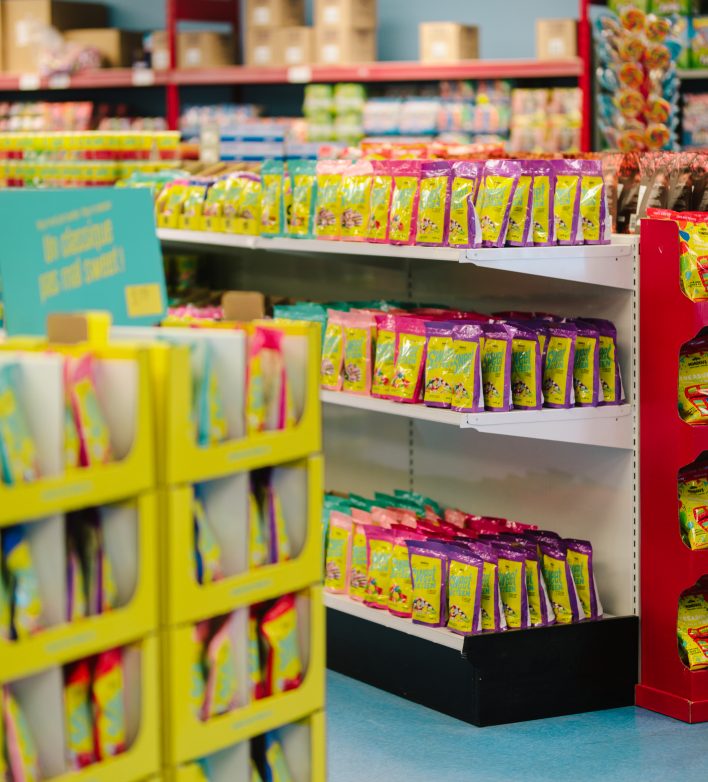 Join Quebec's leader in confectionery and develop your business with a wide portfolio of brands!
You're on the road to a sweet opportunity
One tasty bite at a time, over the course over 50 years, Mondoux Confectionery has carved out a special place in the hearts of candy lovers, so much so that today, many of its brands are top sellers. 
What is the formula for our success? A devoted team, high-quality products and a focus on continuous improvement. 
Take the road to success in your business and come along with us as we spread sweet moments of joy along the way.
Distributing happiness along the way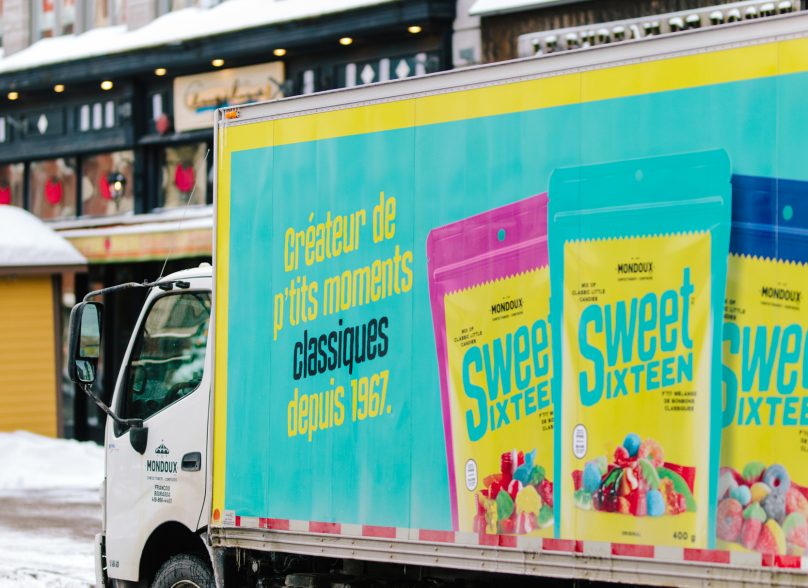 Available distribution routes
Because we serve more than 7500 retailers throughout Quebec, Mondoux Confectionery gives you the advantage of a well-established brand. Many enticing distribution opportunities are available across Quebec, in the Maritimes and in Ontario.
Alma
Saguenay
Québec
Rimouski
Trois-Rivières
Victoriaville
Drummondville
Granby
Sherbrooke
Saint-Jean-sur-Richelieu
Montréal
Valleyfield
Saint-Hyacinthe
Mont-Tremblant
Mont-Laurier
Sorel-Tracy
Joliette
Saint-Jérôme
Gatineau
The benefits of being a sweet brand ambassador for Mondoux Confectionery
Our products are valued, in demand and available in large quantities.
As a future franchised distributor, that's the first thing you want to ask. To ensure that your truck is always well stocked, Mondoux Confectionery has three production plants dedicated to packaging more than 3000 products under our own brands (including our well-loved Sweet Sixteen brand, the Apéro line of cocktail-flavoured candies and Giacomo chocolates), as well as many more brands distributed under license.
So, the answer is yes, we will meet your expectations and satisfy your clients too!
A flexible schedule to match your preferences
Are you attracted by the prospect of having control over your work, making your own schedule and ensuring your work-life balance as you see fit? We understand that, and as a Franchised Distributor, that's what you'll get with us!
Many performance-based incentives
Are you more inclined to bank on your business sense, use your entrepreneurial skills and challenge your inner salesperson? All that is also possible! At Mondoux Confectionery, there is always the potential to increase your sales and you'll have access to a wide range of incentives if you wish, including volume discounts, annual contests, Franchised Distributors meetings, and more.
Solid head office support
Becoming a Franchised Distributor with us means not only developing your business at your own pace, but also being able to count on our entire internal team when you need to.
As soon as you sign on, you will have a designated Territory Manager as your point of contact for all matters relating to your business development (product alignment, communicating promotional offers, etc.). And, of course, our Sales and Accounting departments will be there to help too, if you want.
Continuous marketing support
With advertising campaigns running throughout the year, favourable in-store product positioning and impressive sales materials, Mondoux Confectionery is continually investing in marketing and working with the best creative partners to ensure that our brands stand out and to support your efforts as a Franchised Distributor.

Conditions for becoming a Franchised Distributor
To head out on the road as a distributor of moments of sweet pleasure, you'll need to:
put up a minimal investment to acquire your route, in the amount of 10% of sales in the last 12 months;
put up a minimum of $20,000 to order your starting inventory;
have the necessary equipment to work on the road (truck, storage space, trailer, etc.)
be (or become) an incorporated business
Also note that all selected candidates must provide a police background check and a credit report.
Are you interested in becoming one of our Franchised Distributors?
All you have to do is give us a call or drop us a line!
Our agents will be pleased to answer your questions and tell you about the process.
Interested in a career with us?
Interested in selling our products?
Want to be a franchised distributor?
Become a Mondoux product retailer